OK...this is a real house renovated by a real person (me) in real time...not HGTV time. You can plan for 30 days all you want, but, unless you have a crew under contract to you, the availability of contractors and the order in which unexpected problems crop up can greatly extend how long it actually takes to renovate or remodel a house.
I found the house on June 25th, 2016. 2 BR, 2 Baths, split plan (one BR on each side of the house), built in 1972, corner lot, and a pool for $189,000 in a great neighborhood. The house was a disaster everywhere I looked. Everything needed to be replaced and the pool was the scariest disaster of all, with the finish almost completely chipped away.
After reviewing other properties, I decided to take a second look on July 5th.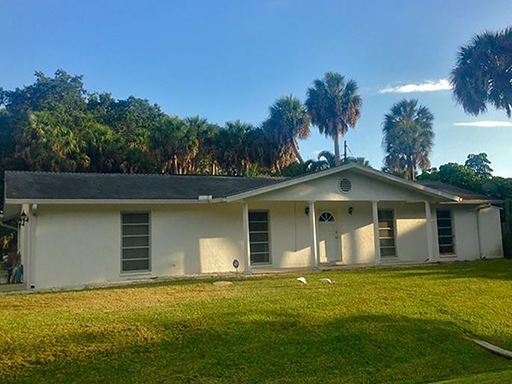 On July 6th, I took my wife, Pat, to see it. She wrinkled her nose and made a face, just like the woman on that HGTV show. Later that day, I got a pool refinisher to make sure the pool could be saved. If it couldn't, the house would be a no-go.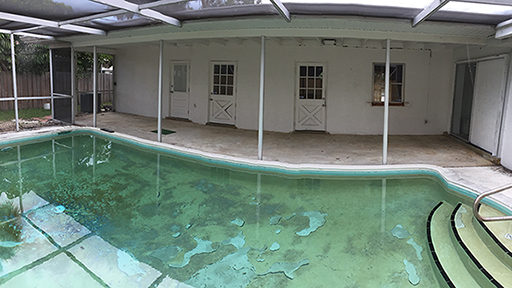 "Yes", she told me. She could save it for $5700. I did a quick "walk through" budget, (more on that, later) based on prior experience and decided to make an offer. At $170,000, I thought that if it cost me $50k to renovate, I would still be in excellent shape. (See my next blog) The owner accepted my offer and we closed a week later, on Friday, July 15th.
Next: The budget!