I am renovating a disaster of a house: previous posts:
Renovating an Ugly Duckling House
Renovating an Ugly Duckling House: The Budget!
Renovating an Ugly Duckling House: A Real Time Renovation
There are a few contractors and quite a few subs that I have worked with in the past that I will call for this project. I'll also ask other guys like me if they've discovered anyone new that is available on short notice. That is often the determining factor in choosing who does the work.
To start, the garage door won't open, so I call Dave at Tri City Garage doors and for $950, he installs a new door with opener. I could have done this myself...in about a week. Dave does it in 3 hours. Now I can demo the house and take all the stuff out through the garage to the dumpster.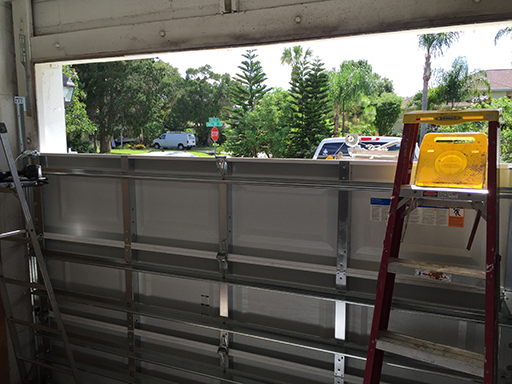 Here we just removed a shed from the far end of this pad that had more than a few rats. Everything including the roof must go and down the line what's left will be reorganized.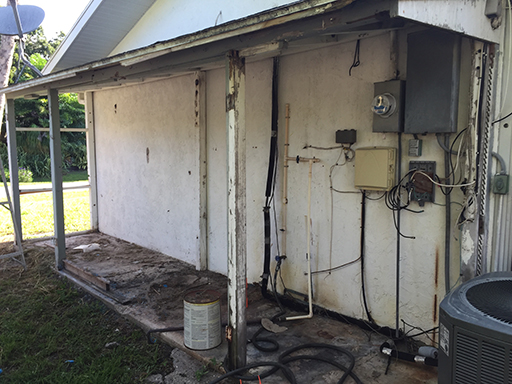 I put an ad in Craigslist one morning at 7AM advertising the kitchen cabinets for free. "All you have to do is help me take them out" At 7:30 a guy called me and by noon the ones that could be saved were gone and the rest were in pieces.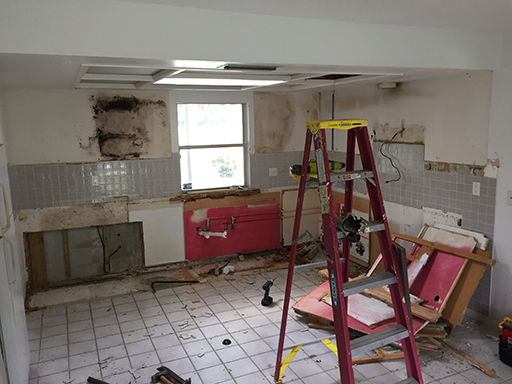 In a couple of days, the baths, kitchen and tile were gone, the dumpster was full, and a few estimates were in.
Pool cage: paint, replace missing hardware and re screen - low estimate $3000 Roof: low estimate, excellent contractor - $8900 - 5-6 weeks for installation Windows: non hurricane $4000, hurricane $6000 - 6 weeks to order Kitchen Cabinets - - $2300. I decided on Cabinets to Go, great quality, they come unassembled in 5 to 6 weeks, due to some items backordered. Minor plumbing and electric done, $1500 Bought Floor Tile for whole house $2400 and wall tile for bathrooms $600 Favorite tile contractor out of town, I will wait.
Next: An unexpected problem.